Description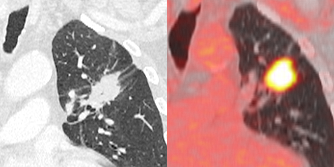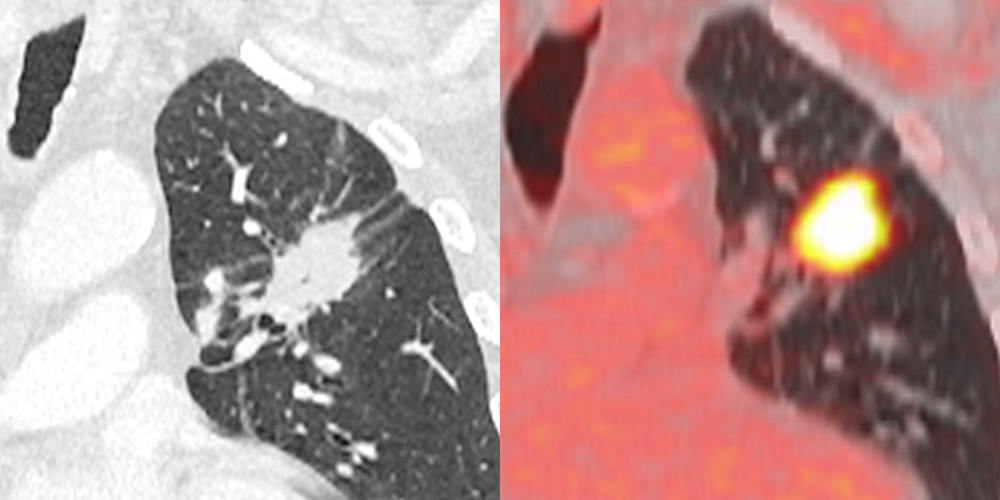 This subset of NSCLC Radiogenomics contains images from patients with non-small cell lung cancer (NSCLC) imaged prior to surgical excision with both thin-section computed tomography (CT) and whole body positron emissions tomography (PET)/CT scans acquired under Institutional Review Board approval from Stanford University and the Veterans Administration Palo Alto Health Care System. The first installment of 26 cases (see shared list "NSCLC Radiogenomics: Initial Stanford Study of 26 Cases") corresponds to microarray data acquired from the excised samples, which is available on the National Center for Biotechnology Information (NCBI) Gene Expression Omnibus , where Digital Imaging and Communications in Medicine (DICOM) patient names are identical to microarray sample names. For scientific inquiries relating to the data-set, please contact Drs. Sandy Napel ( snapel@stanford.edu ) or Sylvia K. Plevritis ( sylvia.plevritis@stanford.edu ).
Data Access
Click the Download  button to save a ".tcia" manifest file to your computer, which you must open with the  NBIA Data Retriever
| Data Type | Download all or Query/Filter |
| --- | --- |
| Images (DICOM) | |
| Microarray Samples | |
Please contact help@cancerimagingarchive.net  with any questions regarding usage.
Detailed Description
The original 26 cases referenced in this manuscript have been renamed. A list of the mapping between GSM-XXX Patient IDs and R01-XXX Patient IDs can be found here .
Citations & Data Usage Policy 

Clark K, Vendt B, Smith K, Freymann J, Kirby J, Koppel P, Moore S, Phillips S, Maffitt D, Pringle M, Tarbox L, Prior F. The Cancer Imaging Archive (TCIA): Maintaining and Operating a Public Information Repository, Journal of Digital Imaging, Volume 26, Number 6, December, 2013, pp 1045-1057. (paper)
In addition to the dataset citation above, please be sure to cite the following if you utilize these data in your research:
Gevaert, O., Xu, J., Hoang, C. D., Leung, A. N., Xu, Y., Quon, A., … Plevritis, S. K. (2012, August). Non–Small Cell Lung Cancer: Identifying Prognostic Imaging Biomarkers by Leveraging Public Gene Expression Microarray Data—Methods and Preliminary Results. Radiology. Radiological Society of North America (RSNA). http://doi.org/10.1148/radiol.12111607
Other Publications Using This Data
TCIA maintains a list of publications that leverage TCIA data. If you have a manuscript you'd like to add please contact the TCIA Helpdesk.
Version 1 (Current): 2013/03/01
| Data Type | Download all or Query/Filter |
| --- | --- |
| Images (DICOM) | |
| Microarray Samples | |